Great stuff! The posters on the wall really sells the illusion, as do the accessories (which I assume are from the game?)
---
Thank you very much. I don't know if I deserve that
---
Fun times in Gotham. Cool
You newbies need to go back into Rodenbach's older posts, if you've missed these walls. He's one of the masters.
Sir William of the Basalt Region of Mythras
(
aka

: Rock Breaker Bill - Column Barron of BRoM
)
---
My sentiments exactly- where's the DF!?
Good job on the brick and mortar. See so very few schemes with the light colored mortar, which is pretty universal IRL...
---
Minotaur Lord


Posts: 4870
Joined: Tue Mar 08, 2016 5:14 am
Location: Flaming bunny Warren, Valoria
Contact:
Awesome!
Always great to see DF used for non fantasy games. We too were fooled by the paintjob and not having any KSI.
Just seeing the 60's batmobile made us smile
Mythrassian Lagomorph Hivemind Minion of the Flaming Bunny Clan
---
AWESOME!
Your city walls are my all time favorite repaint - simple and yet perfect
I love the Sci fi - especially the bank tellers sitting in sci fi chairs
it is all the details that make it live and breath and you populated and decorated this beautifully!
"Miniatures?, sure sign of a petty mind!" - 'The Women' 1939
---
At first I was like "ok, nice custom tiles, but where's the DF?" Then I realized they *were* DF! Haha, they actually look really great as bricks. Nice job!
---
Batman Chronicles is also a board game that is easily "dwarven-forge-isable". For our first game, we played the scenario Home Search. Batman, Robin and Red Hood has to collect some indices before the vilians destroy them.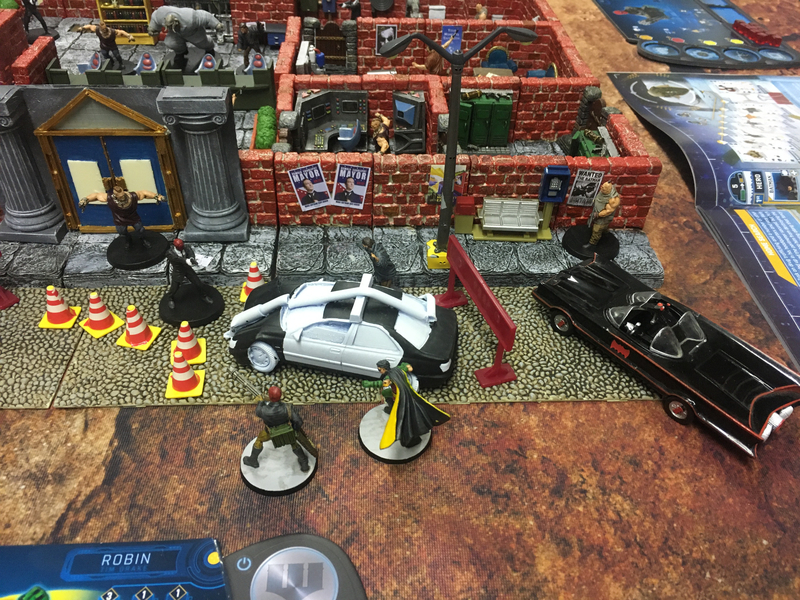 Batman is fighting vilians inside the bank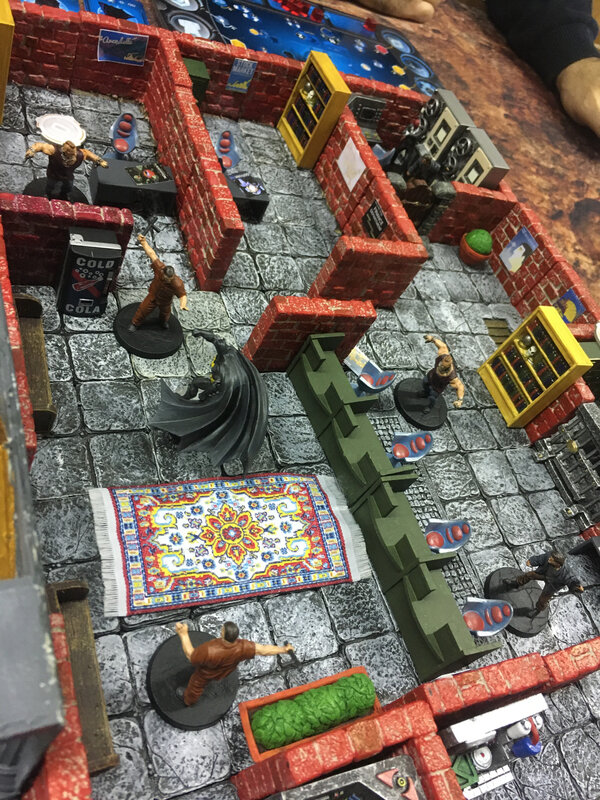 While the batmobile is destroying all walls until a free way is made to the toilets
POW !!!
SMASH !!!
More pictures
HERE
.
---
Who is online
Users browsing this forum: No registered users and 4 guests