Minotaur Lord


Posts: 3475
Joined: Tue Mar 08, 2016 5:14 am
Location: Flaming bunny Warren, Valoria
Nice work Realarete - from sketch to table - like it
Mythrassian Lagomorph Hivemind Minion of the Flaming Bunny Clan
---
Goblin


Posts: 55
Joined: Tue Jun 26, 2018 8:17 pm
Contact:
Really cool layout, nice use of the pieces!

And I love the old figs. Great painting, that Heritage cleric really pops.
---
I'll take the credit for turning them sideways... over two months ago.
viewtopic.php?f=59&t=9304&p=142810#p142810
Last picture of six.
Nice layout realarate. Looks like a lot of hoppin' fun.
Sir William of the Basalt Region of Mythras
(
aka

: Rock Breaker Bill - Column Barron of BRoM
)
---
Astolat beat me to it!

WOW - turning dais pieces on their side is COOL!

there is lots of fun stuff in this build but that one was just immediately obvious in a "damn, why didn't i think of that?" way

congrats!
"Miniatures?, sure sign of a petty mind!" - 'The Women' 1939
---
I love using the dais pieces for a mechanism! That's awesome
---
A few more pictures, using Mountain parts, DoD stuff, and a few odd ball pieces ... I'll get Resin chasm and dungeon sets out later and make a bunch more. Going for small footprints for each area ( top of a bridge pier build on the side or back of these natural sone pillars) - below are pools bogs and dark tangles of trees (see picture).

Dias parts work nice as old ruined draw-bridge mechanisms: The bridge has crumbled away ... Parts of the old stone work remain, rough terrain everywhere: A rough climb up Another gap in the bridge. During the parties push through these ruinous heights skeletons will be climbing up continuously on all the "live" stone areas ... until they deal with the Orb that is "awakening" them Looks like a slipped an unpainted 4x4 in there .... Oh and a GOLEM! Last shots : Dusk on the bridge-way ....
---
Have a quiet weekend, so I got a chance to sketch the "ruined bridge-works" ... Tomorrow I'll try and post some updated builds. Im thinking to try and represent the Bridge Pier tops and that way not have a huge difference in elevations. I may need more stairs ....
Heres the sketch ( I like to draw out the encounters first, my group always likes the visuals) :
Trying to go for that Zhangjiajie China look, if you aren't familiar with those stone formations, google nit - they are really cool.
---
Minotaur Lord


Posts: 3475
Joined: Tue Mar 08, 2016 5:14 am
Location: Flaming bunny Warren, Valoria
Nice build
Standout for us is the Gargoyle detail - nice
Looks like Pink Panther has been attacked with a hot wire, knive, then beaten with a rock, smothered in gooey paint and then frozen in Carbonite and no one noticed .....sniff
Mythrassian Lagomorph Hivemind Minion of the Flaming Bunny Clan
---
Great tips and advice thks Oldent, Kitenerd, and Arcarius! Will post some updates and some pictures of this on going build "very in the works" phase
---
I want to suggest a craft store and a fabric store like Joanns.
The Lemax water mats are in the Christmas village section. The textured felt squares are $.25.
The riser is a book
This is a queen size bed sheet.
I like the narrow causeway, I would cut one from insulation foam.
I used a hot wire cutter but a bread knife will work.
This texture was created by beating the foam insulation with a brick and adding sand.
Cut the insulation to the shape you want then texture and paint.
Beat it with a rock
Paint with white glue and black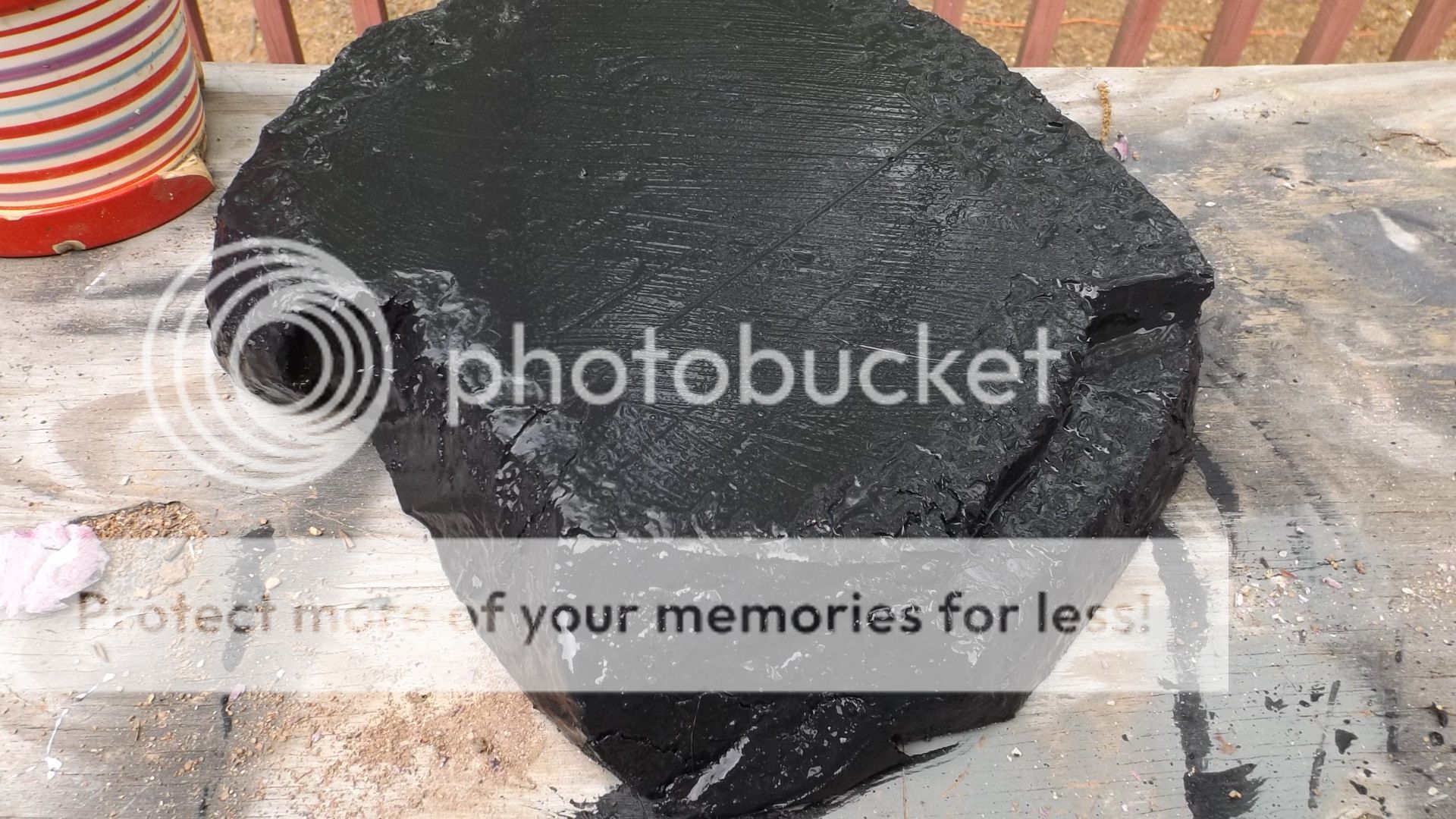 Add sand while the paint is wet. Dry brush when the paint is completely dry.
I really like the lay out. It would be worth it to me to go all out
OldmanWillow AKA OldEnt. Customer and fan from 1996 onward!
---
Who is online
Users browsing this forum: No registered users and 1 guest