I like to use the small Woodland Scenics tree armatures
The new contact cement is not as good as the old formula. Use hairspray to maintain the flocking on trees. The spay scenic cement is messy but holds well. Take care when using spray adhesive every brand is not effective. Hairspray is often much better.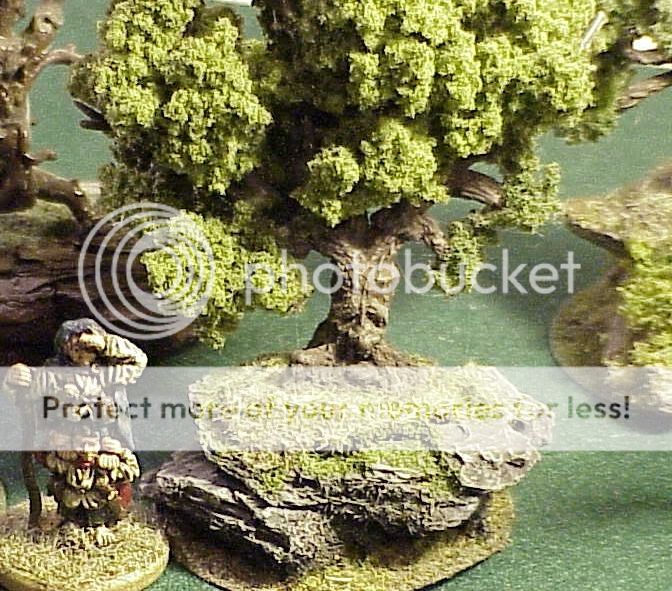 Hot glue is useful for adding clump foliage. I like reindeer moss better than clump foliage. Hot glue is easier to use than the new formula contact cement.
Use scenic cement to add the flock. Maintain the flock with hair spray.
This is the miniature base for my avatar