Very cool
Regards,

LostPict, Lord High Undertaker of Valoria
Little Men blog - sfdfsfd.wordpress.com
---
The chest? No, it's just a cheap party favor off Amazon repainted, the gems are off Amazon too held in the chest with hot glue and super glue.
---
Minotaur Lord


Posts: 5227
Joined: Sun Oct 27, 2013 2:03 pm
Location: South Weber, UT
Love it! Is it 3D printed?
102 Resin and 217 Dwarvenite Sets/Packs Owned
---
So I was disappointed that we didn't get the LED chest we got a glimpse of during KSV so I went ahead and made one for myself: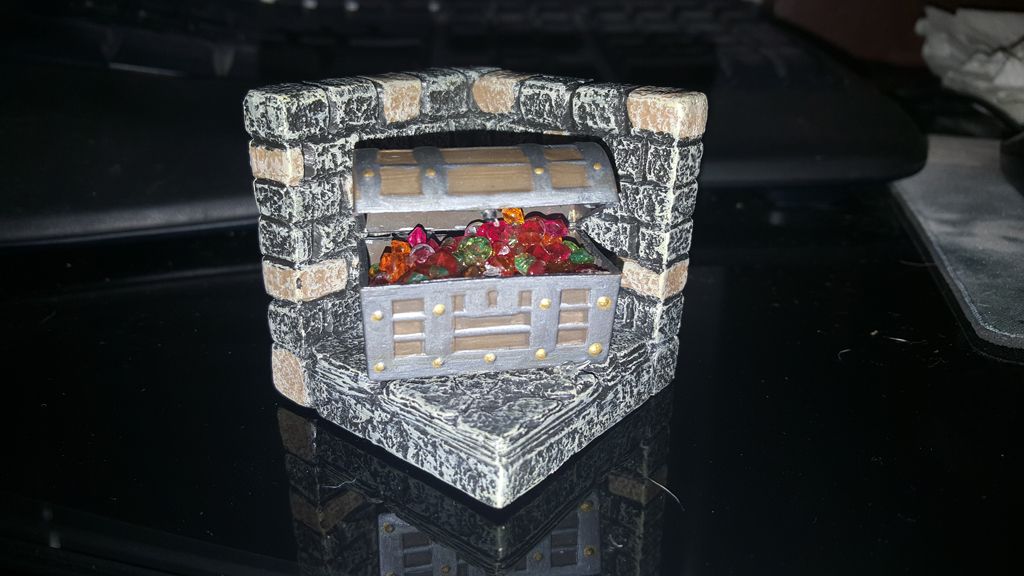 Here's a video of it in action:
https://youtu.be/ml8vkv_JqV8
---
Who is online
Users browsing this forum: No registered users and 2 guests