The KSII falls was a good compromise and works well. The center tile was my 2014 solution.
While I would like a 2 inch solution. 3x3 or 3x6 may be better.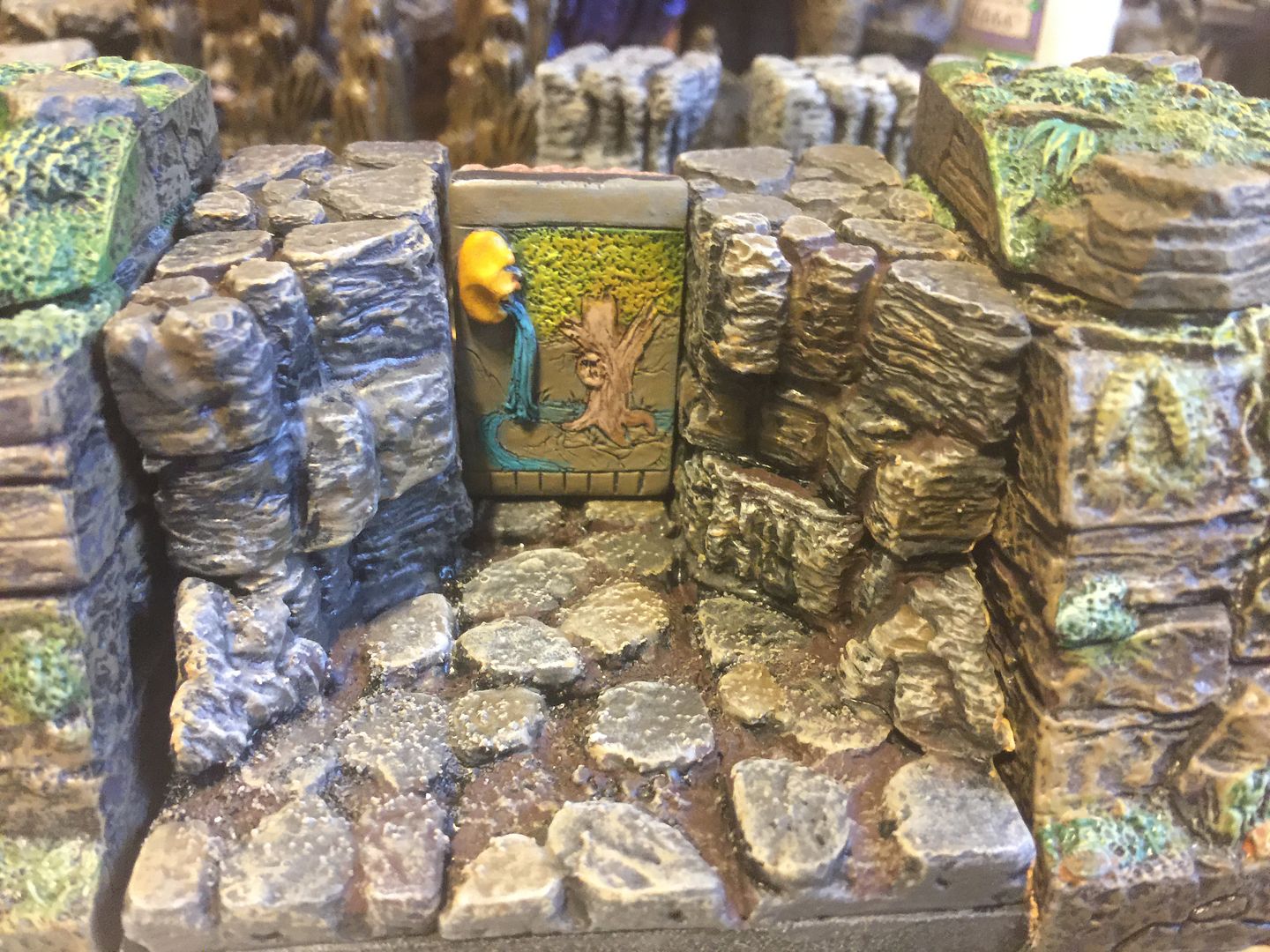 I like the idea of the hidden door.
The edge tiles can be used as well as the falls.
I added the water.It dried darker. I am going to use my home made and DF resin and lake tiles I will add a limited amount of negative space features to my wargame table covers.