Those are nice, thanks for reposting.
A pretty decent Docent of Valoria
---
Ogre


Posts: 724
Joined: Wed Jun 30, 2010 6:36 pm
Location: DC Area
Here's the beauty shots DF posted on twitter (open in new tab to see it bigger):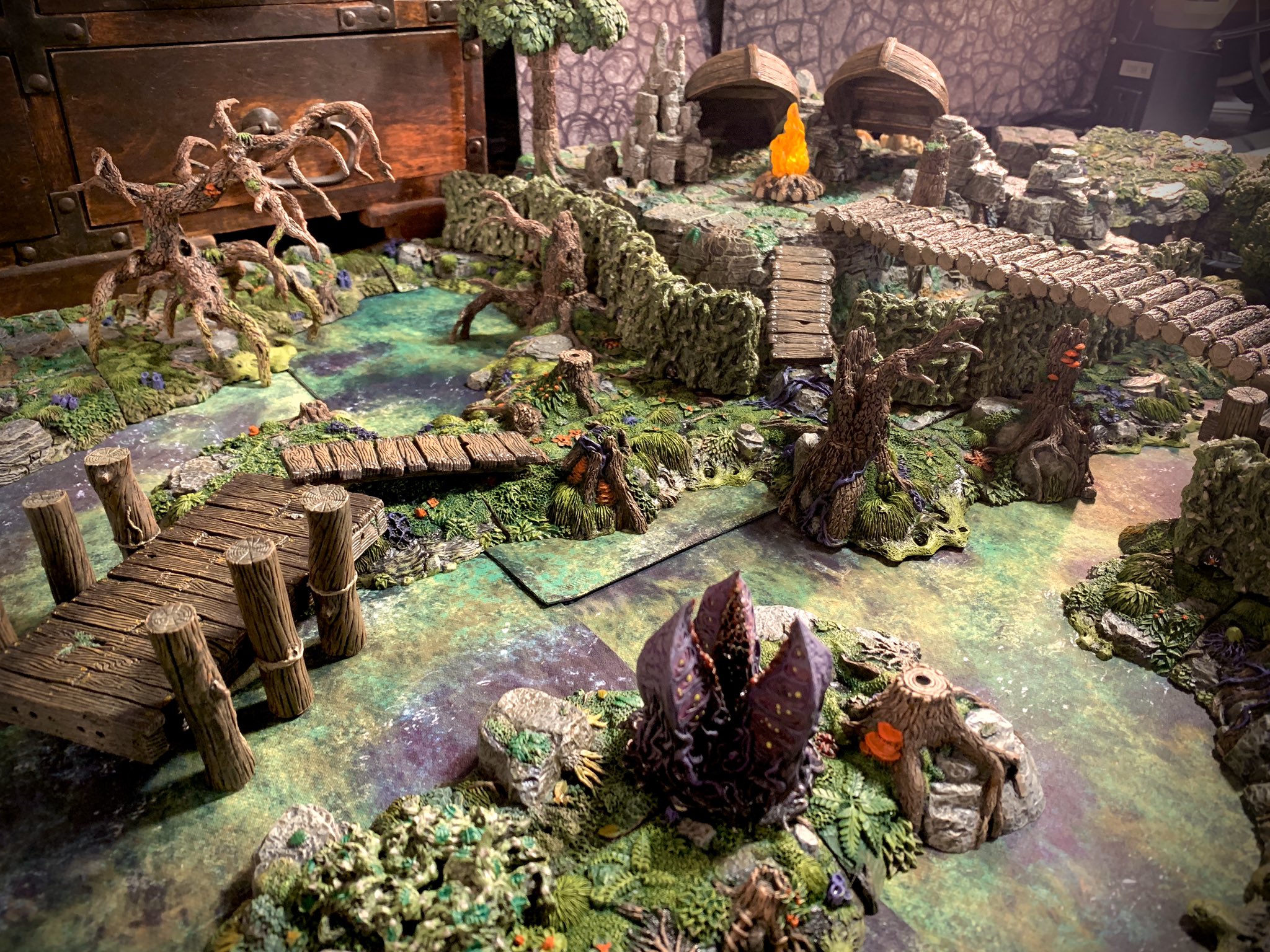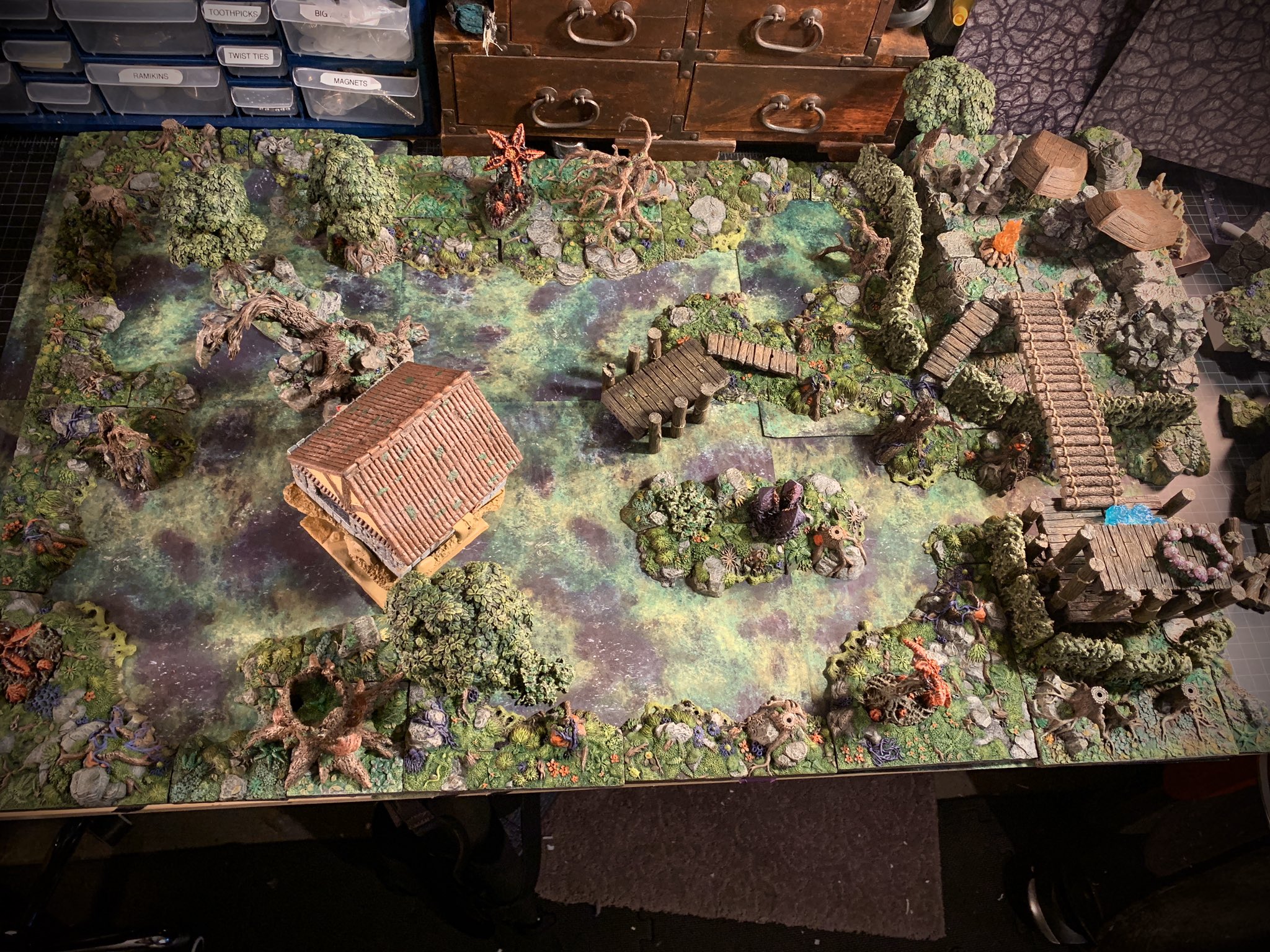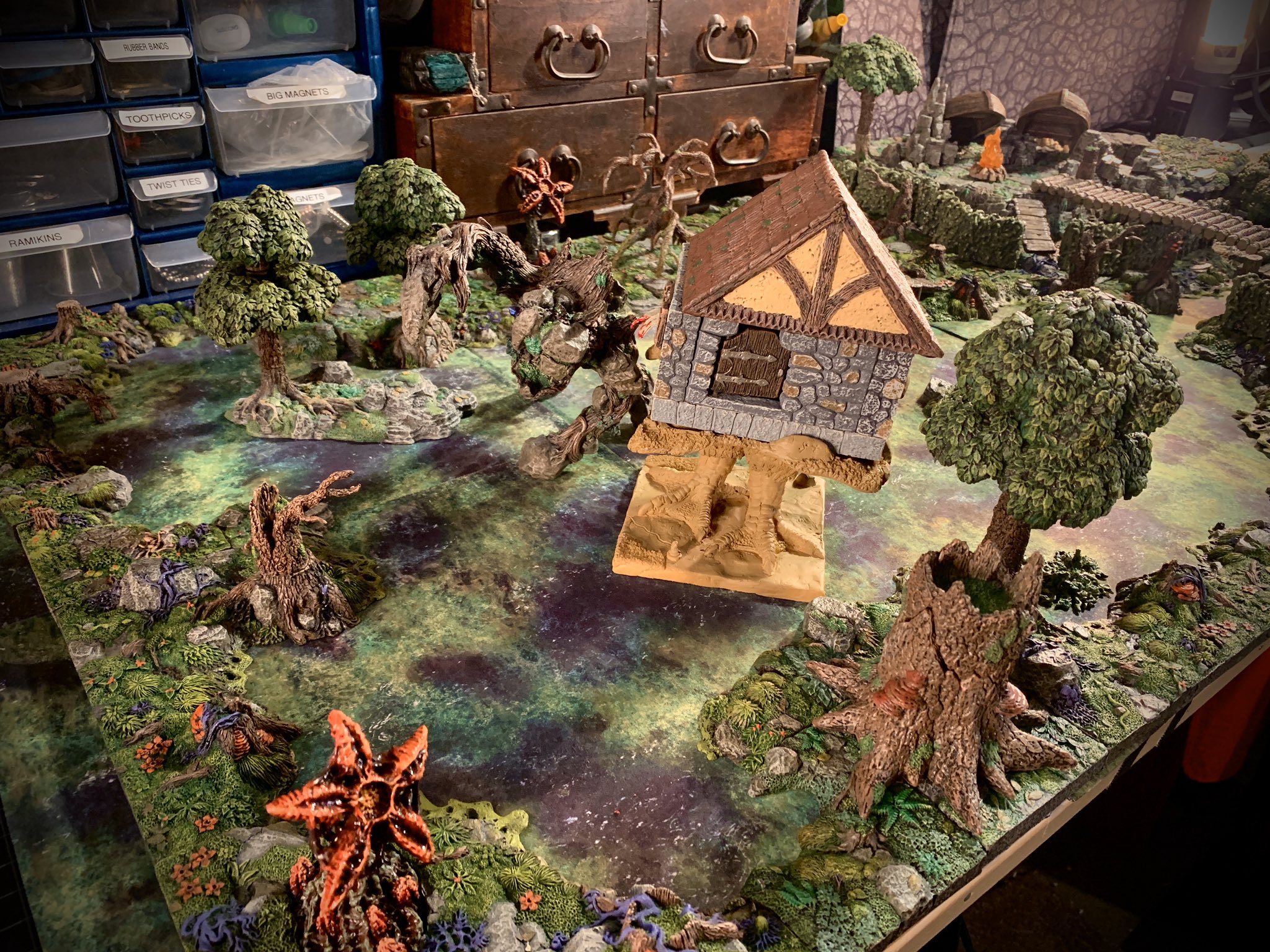 DW, Chancellor of Valoria, Formally Privy Councilor of Valoria
---
Thank you, Z.

TLW
WeaselWarGod
---
None of the shots he posted yet show that. It was stuff Nate did later in the stream. Basically those large banks with the hole in them, a "tree" on a base can be pushed up thru the hole to create normal tree with a small tree in it. I expect that a variety of inserts will be available, from plain gound to various special features. not unlike how they handle the holes in the Borrows Terrain.
---
Pacarat, wow. Which (numbering top down) shot has the inserts in it? I can't tell.

TLW
WeaselWarGod
---
Minotaur Lord


Posts: 6164
Joined: Sun Oct 27, 2013 2:03 pm
Location: South Weber, UT
Thanks for this, Pac!
100 Resin and 237 Dwarvenite Sets/Packs Owned
---
Thanks so much for getting all the screengrabs. I suspect some more to come, since he was demoing one of the "tree inserts" in the hole of the large bank, and perhaps from the final angled setup.

One might even suspect that a certain pacarat has some time on their hands to do all this. Thanks again.
---
Overhead (no pun intended) shots...
Notable excerpts from feed commentary:
The types / shapes from DH are going to here in WL, but will be suitably tailored for swamps, etc. Nate stated that they wanted WL to be able to stand alone, so we will see straight long and short banks, 3x3 inside corner, small outside corner. But there's a whole lot of new shapes beyond those four in WL. (See pics below)
Some bank pieces have been sculpted very flat so as to enhance use with docks, etc.
Form factor is compatible with Forest Banks (dimensions, edge outlines, etc)
Lots of new plant life / ground cover types, but compatible with forest
Swales, butt ends, diagonals all present. Very cool outside 90 degree wraparound piece too.
Inserts not compatible with burrows outline, but have been sculpted (edge circumference) to be good for stand alone use.
---
Yeah, I was disappointed "they" chose the swamp water... blue would have been much better for the contrast.
---
pacarat

wrote:

↑

Thu Apr 02, 2020 10:02 am

Hmmm, I'll be peddling my TP for DF...
Maybe we can make a deal
Regards,

LostPict, Lord High Undertaker of Valoria
Little Men blog - sfdfsfd.wordpress.com
---
Who is online
Users browsing this forum: No registered users and 1 guest