My preference is going to be 2X2 to easier blend with my resin caverns water tiles. I am going to experiment with the 3X3 to see if I change my mind.
I want to use the KSII water falls.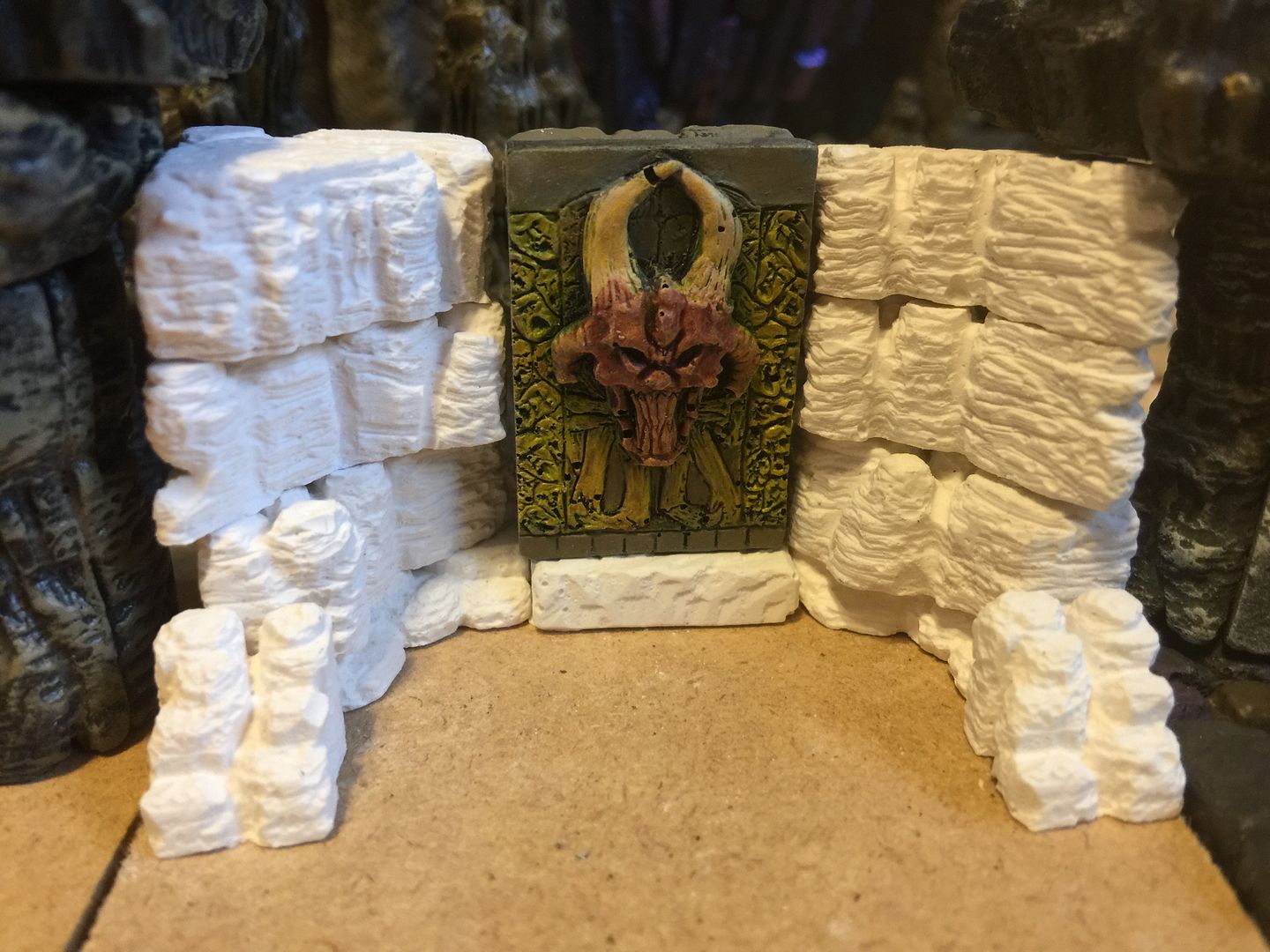 I want to use the hidden door.
I want it to work with the banks
The first issue is how to make it except the common doors.
The obvious solution is to flair both sides. Well that is not much of an issue.
I like the small doors from the resin sets so I made mine so that is what fits.The doors are from a mold set Michel made.
The positive
I like the void as a light source.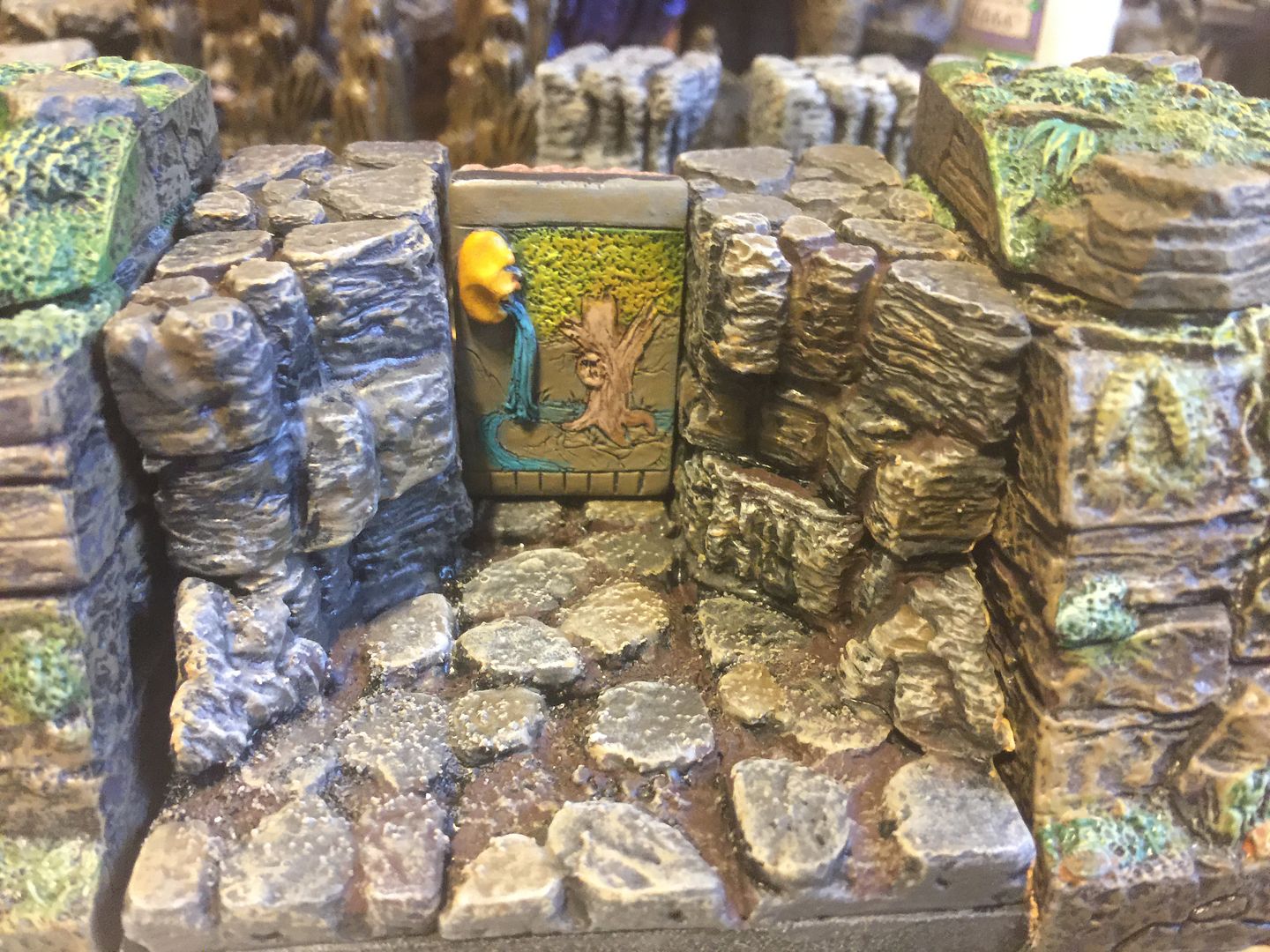 Super exit to the falls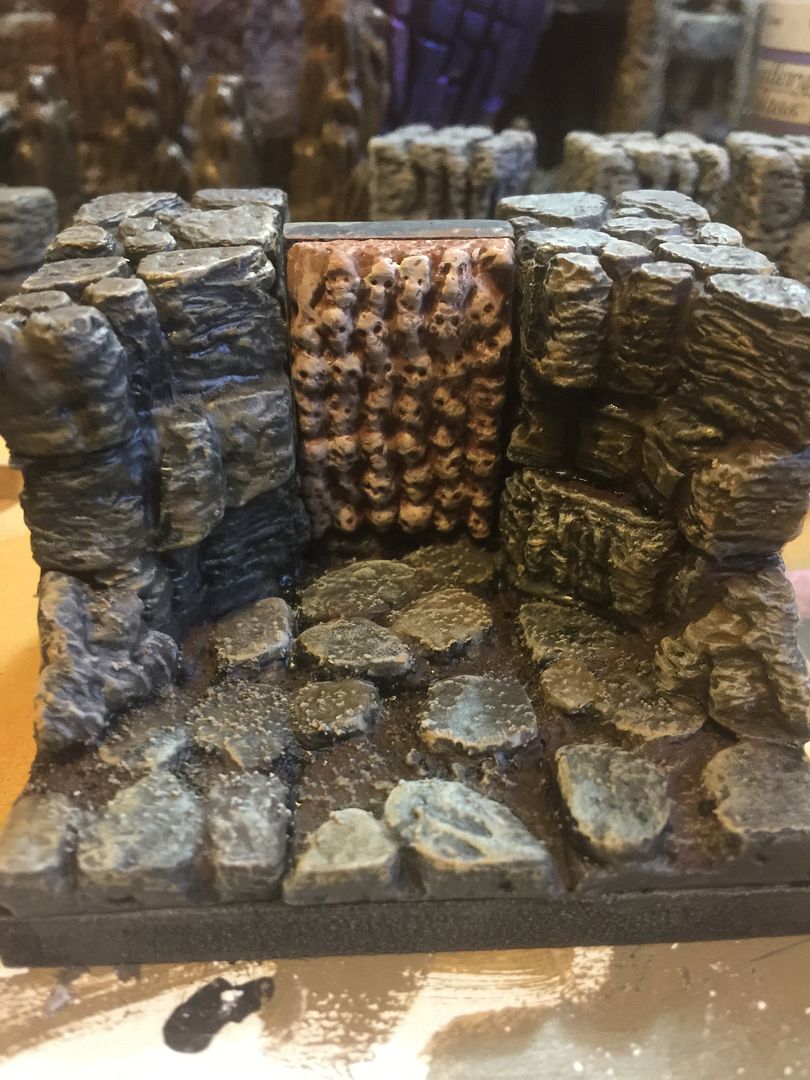 A secret entrance to the catacombs.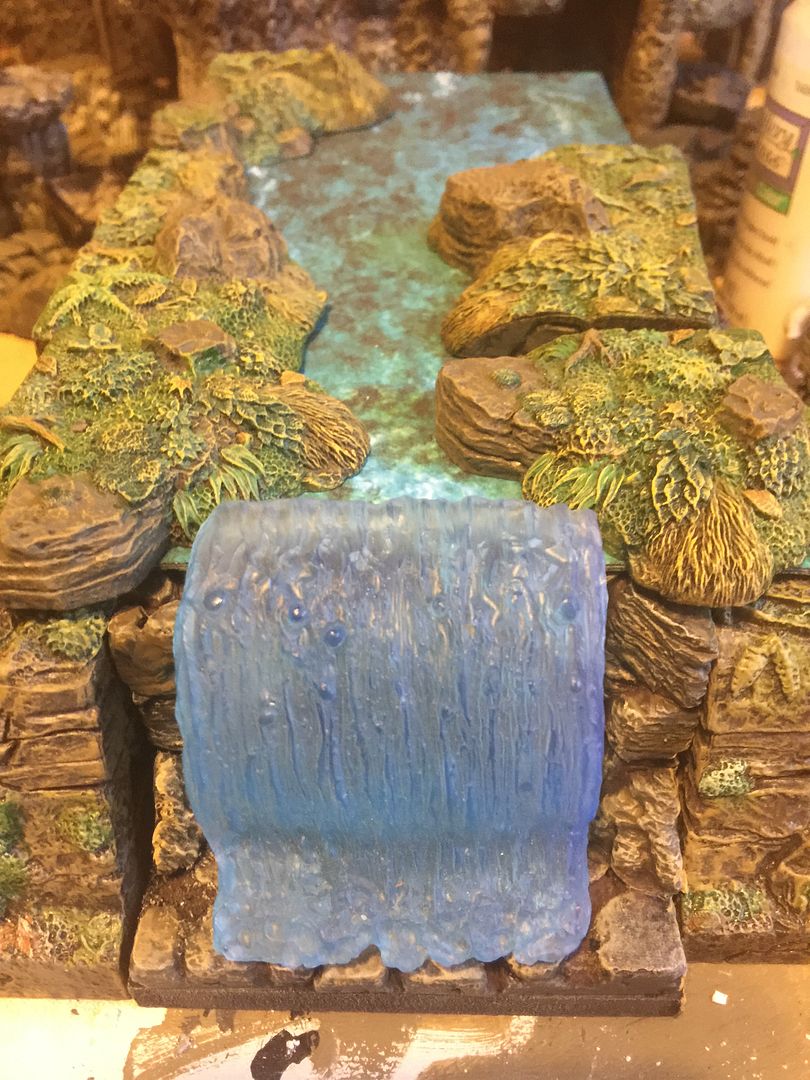 The 3X3 metal tile fits. I can add water effects to the floor
The less than positive.
I don't have any 3X3 rivers
I am not shure how this will stack. I think I need to work on a3X6,
Thoughts