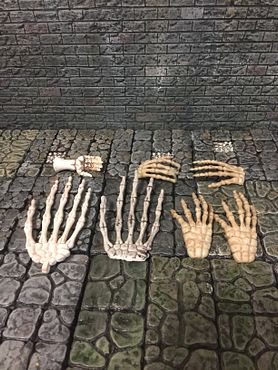 The hands are Halloween decorations. I trim them and manipulate them with hot water.
I have some supports for the cave. I am going to make some new supports for a Necromancer draw bridge.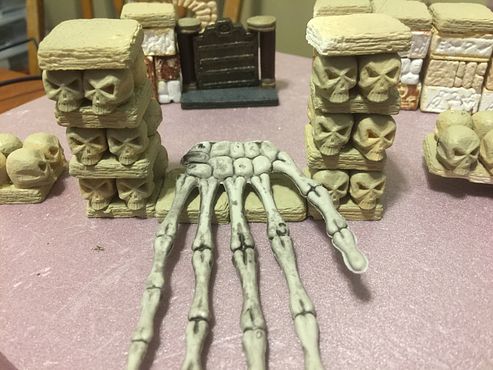 I am casting more components.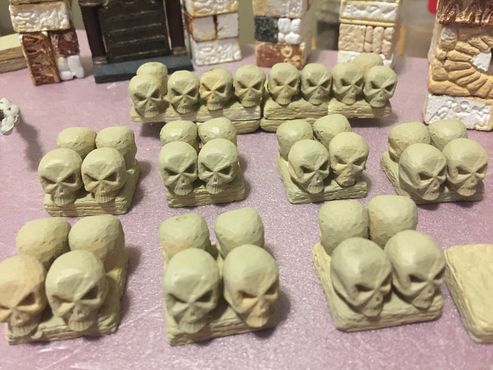 I need to paint them before I glue them together.
A gate with small hands. This version is wasteful of skulls I will do something different for the gate house.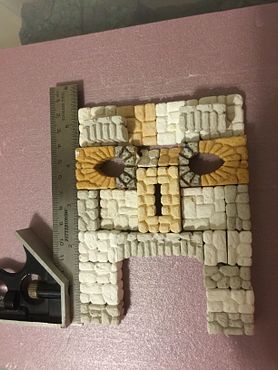 This looks more like an owl than a skull. I will use different cast for the teeth and make the eyes round.
Thoughts