Thanks Billy & DiceforHire. I like tsom eaverns, unpainted.

The Least Weasel
Totus KS Delenda Sunt, Except KS5
WeaselWarGod
---
I think Dice's seems slick and icy and the dry brush adds a frosty look to the surface. Both are very nice.
Sir William of the Basalt Region of Mythras
(
aka

: Rock Breaker Bill - Column Barron of BRoM
)
---
Minotaur Lord


Posts: 4884
Joined: Tue Mar 08, 2016 5:14 am
Location: Flaming bunny Warren, Valoria
Contact:
Great skills people (well dice and unclebilly)
they both look amazing and rather chilly .....brrrrrr
Mythrassian Lagomorph Hivemind Minion of the Flaming Bunny Clan
---
Minotaur


Posts: 1340
Joined: Fri Nov 15, 2013 7:47 am
Location: usa
This is my set I did by painting the underside transparent teal then putting a light white dry brush on the top of the whole thing.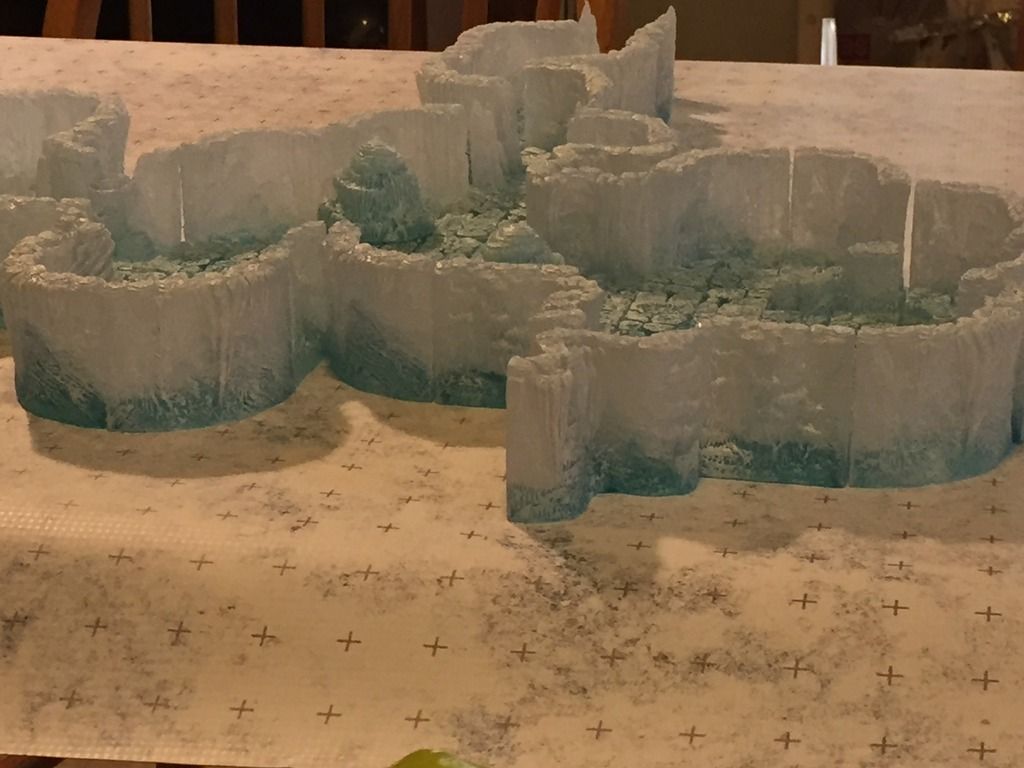 ---
Double posted here
A pretty decent Docent of Valoria
---
Has anyone tried to paint/highlight the unpainted Ice Caverns with transparent colors...blue, green, red, whatever?
The Least Weasel
Totus KS Delenda Sunt, Except KS5
WeaselWarGod
---
Yeah I saw, good timing!
---
---
---
That's what I did with mine. The trick, I think, is to get an ink/wash (I used a thinner on a paint to mixed results) in the teal range. Then dry brush an off white on the top surface. Too white looks unnatural.
---
Who is online
Users browsing this forum: No registered users and 1 guest