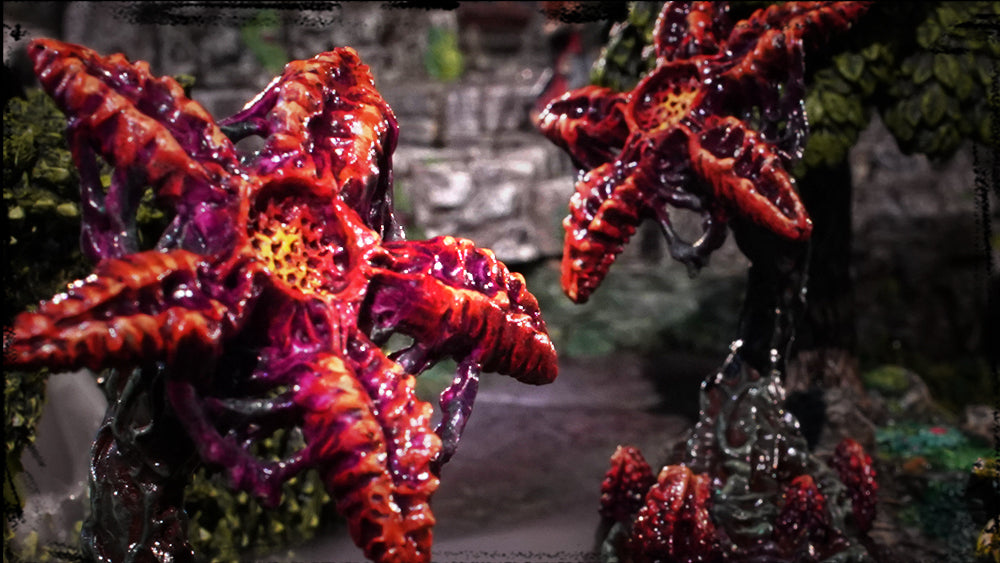 Battlefields Worth Fighting Over
Welcome to Dwarven Forge! Since 1996, we've devoted ourselves to creating the world's finest gaming terrain. We sculpt by hand to make every modular piece a work of art. All our sets arrive table-ready and we offer them hand-painted so you can build a battlefield right out of the box.
Initially designed for RPG gaming, we now make our pieces friendly for creating wargame battlefields and scatter-based building. A premium gaming experience begins when you put Dwarven Forge terrain on your table.
The Dwarven Forge Difference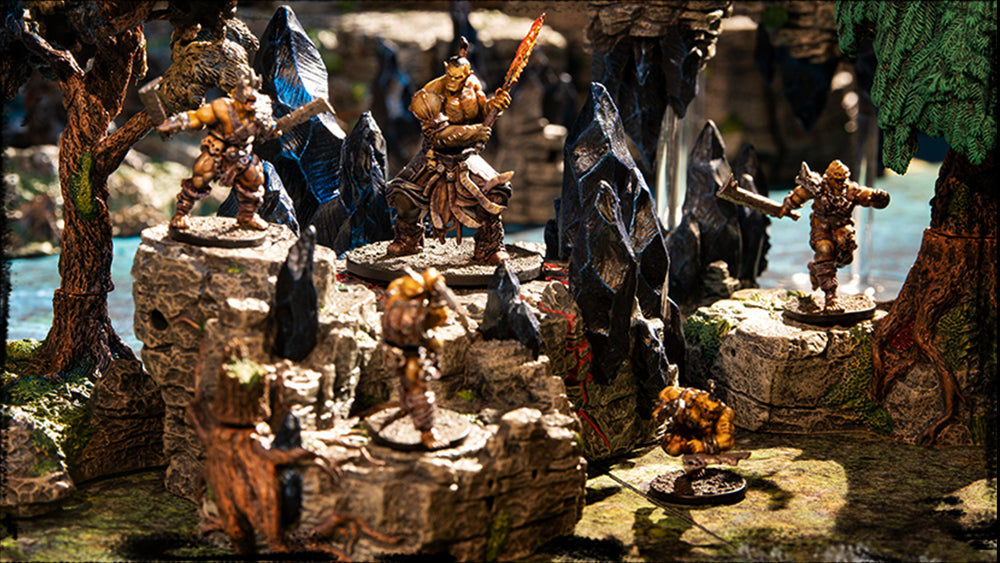 Hand-Painted & Table-Ready
Our pieces are pre-assembled and available hand-painted so you can spend your painting time where it really matters: your army. Or get your terrain unpainted, if you'd prefer to personalize your battlefield.
Cast in Dwarvenite®
With Dwarven Forge terrain there's no fragile foam or messy flocking. We cast everything in Dwarvenite, a dense PVC material that holds sharp detail and is highly durable, so it will withstand falls, transport, and even use by kids.
Modular Pieces
We design our terrain for modularity – each set is a toolbox of pieces you can use to build a variety of layouts. Whether it's a skirmish in a forest, or a massive clash of armies at the city gates, you never have to build the same battlefield twice.
Our Standalone Scatter collection offers our best sets for creating scatter-based wargame battlefields. Combine our pieces with your existing battlemat, or some of our metal Terrain Trays, to create stunning battlefields worth fighting over. Below is a sampling of the wargaming sets we offer.