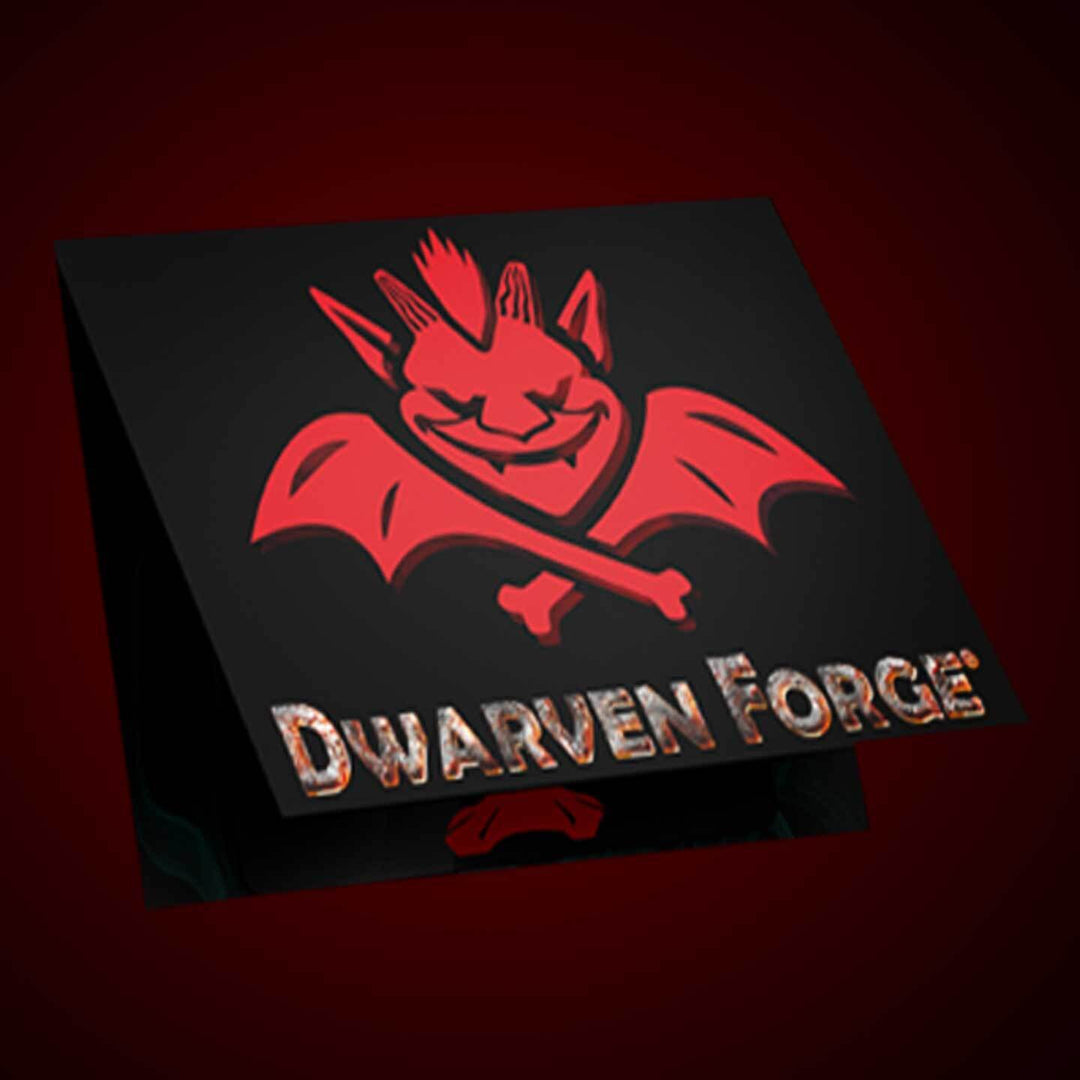 Gift Card
Dwarven Forge e-Gift Cards can be applied toward any product on dwarvenforge.com.  
When you purchase an e-Gift Card, you'll receive 2 separate e-mails.  (There is no physical card that accompanies your purchase.)
The most important one (#2 below) contains the code your recipient will need to use the e-Gift Card.
The first is an order confirmation.
The second is an e-mail with a link to your unique gift card code.  This message is entitled:

 "Your Dwarven Forge gift card is ready!"   Click to see your code -- and use it during 

checkout on our website. There is an option to print this page when the code is viewed.  You may also forward this e-mail to your recipient to use it at their discretion.
To supplement your e-card, we also have printable Dwarven Forge cards!
Dwarven Forge e-gift cards are only valid on dwarvenforge.com.  They don't expire.  If the full value of the card is not used in a single purchase, the balance will carry over until it is exhausted. 
If your gift recipient is a backer in a Dwarven Forge Kickstarter campaign with an unlocked Pledge Manager, we can (by email request) apply a Dwarven Forge gift card to their Pledge Manager account.  Gift cards cannot be used on Kickstarter itself.
Please contact customersupport@dwarvenforge.com if you or your recipient has any questions or issues with your card.
---